The story of Florita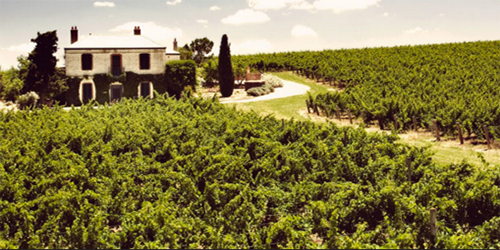 The story of Jim Barry Wines' Watervale vineyard Florita (pictured) is a fascinating slice of wine history. It's also a good example of why family businesses make more sense than corporations in the wine industry. Peter Barry, CEO of Jim Barry Wines, told me the story.
It starts in 1946, just after the war, when Leo Buring bought land at Watervale and planted pedro ximénez for sherry – the preferred wine of Australians at the time. He named the vineyard Florita, which is Spanish for 'little flower' – a reference to the sherry flor (or flower), the film of yeast that covers the dry flor sherry as it matures in its ullaged casks.
Public tastes shifted, table wine became fashionable, and in 1962 Buring's winemaker John Vickery began to remove pedro and plant riesling. "He started to make riesling (wine), which began to be seen as the future of Australian white wine," says Barry. Indeed, Vickery and the Leo Buring brand became almost synonymous with riesling.
"In 1986 Philip Morris (the tobacco company which owned the Leo Buring brand at the time) had six years supply of riesling in its cellars, and no-one was drinking it – chardonnay was the new fashion. They decided to sell the Florita vineyard. My brothers and I went to the auction. I was 24. Mum said 'You're not allowed to buy it'. She said we already had plenty of vineyards. We told Dad he'd better buy it, and that would let us off the hook. It was during the vine-pull (when many vineyards were grubbed out in a government sponsored vine-reduction scheme). So it was a tough decision to make. Incidentally, we have never pulled a riesling vine out – we've only put them in!"
Florita today has 30 hectares of riesling vines.
Southcorp (the precursor of Treasury Wine Group) owned the Florita trademark at the time, and although the Barrys began using the grapes immediately, they couldn't use the name.
"I had to wait eight years until the registration period was up, but then Southcorp renewed it for another 10 years, so I had to wait 18 years all told, and I registered the name Florita two days after it lapsed. Eighteen years is a long time to wait for a drink."
Peter admits to a lifelong love-affair with riesling. Today, the company produces 15,000 dozen bottles of it a year, with its Watervale (tastings) and Lodge Hill (tastings) brands and flagship riesling, The Florita (tastings) – the crème de la crème of which there are only 3-400 cases a year. Produced only in years when the quality is right (there was no '06), it began in 2004 and is one of the great rieslings of Australia. The style is pale coloured, fragrant, ethereal and ultra-refined; delicate, with a hint of rosewater and a seamless texture. The 2014 ($45) is current.
Long may Florita bloom and flourish.
*First published in The Sydney Morning Herald Good Living in 2011.