Walking advertisements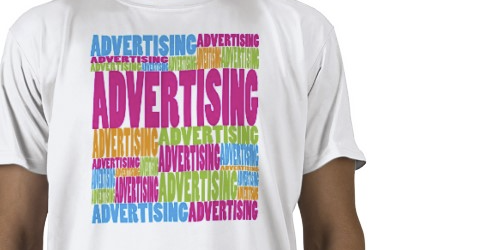 Is it just me? I don't get it. Why are my fellow humans so willing to be exploited as advertising platforms for clothing brands and sundry other advertising?
Going to watch a one-day match against India at the Sydney Cricket Ground, with tickets to the Members' stand, a friend was caught without a collared shirt. He was required to buy the only one being sold at the ground: a canary-yellow number with green trim – the Aussie players' T-shirt, no less – made from some whizz-bang new fabric that necessitates a price tag of $100. In the centre of my friend's chest, amid this Gibson Desert-like expanse of yellow, was a large green oasis – an oval disc, the label of a well-known beer brand, a major sponsor of the cricket series. (No prizes for guessing.)
"You've been ripped off," I suggested helpfully. "They should have paid you to wear that thing. And more than $100, too."
It's the first time I've seen this man sporting anybody's wearable advertising. I suspect that like me he assiduously avoids such apparel. But on this occasion, he had little choice. Buy it or go home.
Even if I liked CUB's beer (which I don't), I wouldn't choose to advertise it for them – let alone pay good money to do so.
*Footnote: any male intending to watch cricket from the Members' pavilion should wear long pants (cricket is a grown-up sport), proper shoes, and a shirt with a collar. Ties and jackets are optional, but I'm sure there was a time when they were mandatory.