A few pet hates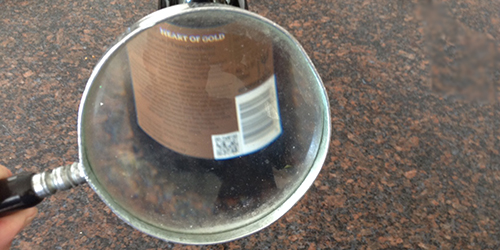 I taste a lot of wines on a regular basis. That involves opening the bottle and inspecting the label. I only write about what is inside the bottle, so here are a few pet hates that seldom get an airing:
Vintage on the back label
An increasing number of wine producers bury the vintage on the back label. Why? If I were casually scanning bottles on retail shelves I wouldn't give a second glance to a wine without a vintage. I certainly wouldn't pick up the bottle and search the back label for a vintage. This is a negative selling point.
No grape variety(ies) shown
I've just tasted a bunch of Rosé wines. A number didn't bother showing the variety or varieties on the back label. Why? An increasing number of consumers shop for a Pinot Noir Rosé or a Merlot/Malbec Rosé. Why not help them find what they want?
While I am on the subject, Varietal is an adjective, variety is a noun. Both are often misused. My buttocks clench together when I read "Other varietals" on a wine list. "Other varietal wines" is OK. "Other varieties" is sort of OK. "Other varietals" is not.
Illegible labels
When I am searching for a grape variety, an alcohol level, a region or vineyard name, I like to be able to read the fine print. My eyesight is perfect – I wear glasses which means that my eyesight has been corrected. Tiny fonts and print colours that merge into the background colour mean that I have a magnifying glass on my desk.
Corks
I hate corks, particularly when they come into contact with a white wine. I hate struggling with a corkscrew, I hate dulled fruit flavours and I hate cork taint (thankfully a fault in decline, although it is still with us.)
Sparkling wines that froth over
I have written-off three laptop computers with sparkling wines that ejaculated into the keyboard. That includes one laptop with remote keyboard and mouse. Half the contents of a bottle of sparkling wine successfully leapt over the remote keyboard and penetrated the rather more expensive keyboard of my Dell laptop. Thanks to 'The Cloud' I lost no data. I was, however, off the air for a week.