Lubiana buys Panorama vineyard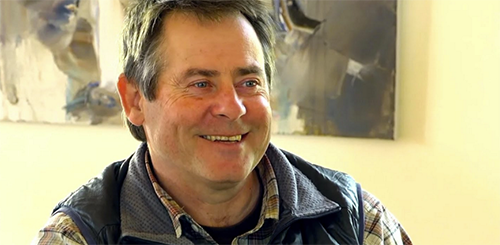 It's often been observed that if all the best vineyards were in the hands of the best winemakers, it would be to everyone's benefit.
There are few wine regions where winemakers don't gaze longingly at certain vineyards as they drive past, wishing they could have the grapes because the winemaker who harvests those vines today is cocking up the winemaking and wasting the grapes.
So it is with some pleasure that I report Tasmanian winemaker Stefano 'Steve' Lubiana (tastings) has bought the established Panorama vineyard in the Huon Valley. This vineyard has produced some spectacular pinot noir wines over the years, not only under the Panorama label but also other people's. But the owners ran into difficulties some time ago and the Panorama brand has largely vanished. The last time I tried these pinots they were overripe and clumsy, showing signs the grapes were picked too late.
Now Lubiana (pictured) has his hands on them, and I hear he's planning to convert the vineyard to biodynamics. His first Panorama vintage will be 2016, which is shaping as an excellent vintage in Tassie, although the country is very dry.
Some of Tassie's best pinots are coming out of the Huon Valley (think Home Hill – tastings, Chatto – tastings, Stargazer – tastings and Sailor Seeks Horse – tastings) and I can't wait to taste the results of Panorama fruit in the hands of a top winemaker.