Affordable Bordeaux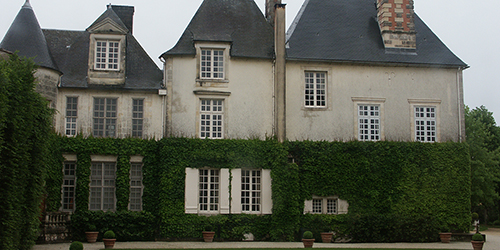 While I admit that I am a fully paid-up card-carrying member of the Burgundy fan club, every so often I re-discover Bordeaux and regret not having devoted more tasting/drinking time to the wines from this large, complex French wine region.
In 2003, I joined a group of MWs on a two-week tour of the region. It was exactly 50 years since the Institute of Masters of Wine was founded and Bordeaux was the first region the Institute visited in their now annual pilgrimage to distinguished wine regions. The Bordelaise really rolled out the red carpet. Many of the properties we visited opened their 1953s, a truly great vintage.
One of the many high points was a visit to Haut-Brion where we were presented with seven blind wines and told that these were the seven worst wines made in the last 50 years. We were told the vintages and had to try and pick them. The only bad wine amongst the group was the 1977. The rest were terrific.
We were then given seven more glasses and told that these were the seven best vintages made in the past 50 years. The wines were truly spectacular. I was so impressed that I bought a few bottles of the 2000 vintage after returning to New Zealand. I now wish I'd bought more.
Top Bordeaux from good vintages can be an expensive investment. These wines represent a very small percentage of the region's production. Inexpensive Bordeaux is easy to find but risky to buy. It pays to taste any wine before buying in quantity.
Michael Jemison, owner of wine importer/distributor, MacVine dropped by with a collection of samples that he intends to import from the Bordeaux producer, Dourthe. The wines range in price from a modest $19 to a slightly less modest $45. They spanned three vintages and several Bordeaux sub-regions.
Top wine in terms of value was a rich, chocolatey and rather mellow Dourthe Bordeaux Superieur $26 (tasting), which I rated equal to a slightly more developed Dourthe 2012 No.1 Bordeaux (tasting), a Merlot/Cabernet Sauvignon with slightly more structure and intensity.
My top wine was a very elegant, silky Dourthe 2013 Margaux $45 (tasting), with more oak in evidence but more than enough sweet berry fruit flavours to handle it.
Dourthe 2013 Sauternes $42 (tasting) was another favourite. It showed restrained lusciousness and an appealing nuttiness, with spicy Semillon flavours supported by a suggestion of bush honey. I shared the leftover Sauternes with friends, this time, enhanced with blue cheese and honeycomb. Delicious!
*The feature photo was taken during my visit to Haut-Brion in 2003. Can you spot the fake window which is painted onto the wall? (I think it's the one in the middle).