Australian and New Zealand Boutique Wine Show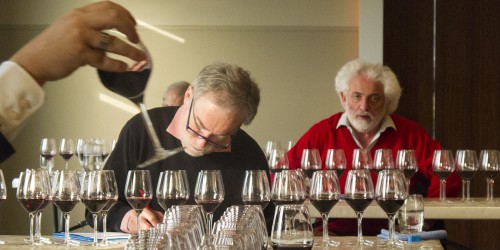 I routinely judge at three wine shows each year in New Zealand (NZ International Wine Show), Australia (Six Nations Wine Challenge) and London (Decanter World Wine Awards). These three wine competitions provide me with access to wines that I might not otherwise taste, as well as a chance to catch up with my fellow wine judges in three countries. I am reluctant to take part in any further wine competitions because I have a fairly full calendar.
However, I have agreed to act as judge in the Australian & New Zealand Boutique Wine Show this year for a number of good reasons.
It is an extremely well-organised wine show with Judith Kennedy at the helm. Judith also runs the Six Nations Wine Challenge. I like her style.
New Zealand is a high performer at this show. Mount Brown Estates (tastings), Waipara won three out of the show's four trophies last year despite the fact that New Zealand submitted only 10% of the total entries.
The show is chaired by Huon Hooke (pictured). I have enormous respect for Huon's judging ability as well as his capacity to achieve true and fair results. The other judges are Gary Baldwin, Toni Paterson MW, Peter Leske, Nic Butler, Andrew Thomas, Mike De Iuliis and Andrea Pritzker MW.
The show is open to Australian and New Zealand boutique wine companies. The maximum tonnage for any wine company entering is 250 tonnes in order to keep the show truly 'Boutique'. The company must be independently owned, that is, not owned by a large commercial entity.
The judging venue is Sydney so I earn plenty of brownie points from my wife, Marion, by giving her a five-day shopping spree in one of her favourite cities.
For more information and application form go to http://www.boutiquewines.com.au