Rosé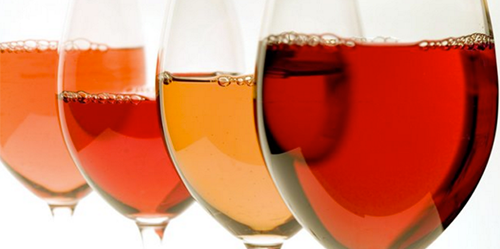 Rosé is one of my go-to summer wines. Light, refreshing, fruity or savoury, dry or just off-dry, it's the not-too-serious wine for not-too-serious times.
Poor old rosé has been tarred with the brush of a less-than-serious wine for a long time. It's rare for a wine show rosé class to produce a gold medal.
It's always puzzled me that while rosé Champagne can be a great wine, few wine judges (or winemakers) seem to consider the possibility that still rosé can also be a great wine.
My latest rosé tasting of 30 wines threw up eight wines which scored 90 points or more, the highest being 96 – a high gold medal or trophy wine. Let me try to describe what kind of rosé I enjoy.
It's seldom deeply coloured or very purple: those things tend to indicate an old- style Aussie rosé with heavily adjusted acid giving a low pH and bright purple colour; a tart, astringent palate and raw, simplistic, primary fruit flavour. The winemaker then added sweetening to cover up the hard acid. Boring!
The colour that I find leads to a good drink is pale, and often shows some development. This can be due to the maturation effect imparted by partial or total barrel fermentation, and in all likelihood, a relatively high pH, thanks to natural acidity – and yet the palate will not lack acidity: it's just that it's balanced and soft and tastes natural.
The bouquet and palate follow on from the colour. They will both show development – but never staleness – but there will be a savouriness and softness of texture that glides over the tongue. The middle and finish will be on the dry side: not necessarily bone-dry but softly dry. The flavour will possess some complexity thanks to the use of high-quality grapes (rosé is too often made from leftovers, which is a self-fulfilling prophecy), perhaps some barrel fermentation, and a degree of maturity as opposed to the shrill, strident, primary fruitiness of the traditional Aussie rosé styles.
Old-style Aussie rosés tasted as though the winemaker never ever drank rosé – and he/she probably never did. If they did, they would have realised their wines were tart, astringent and unpalatable. Or at best, simplistic and boring. Thank heaven those days are behind us and we now have a choice.
My favourites, this time, were mostly pinot noir or grenache-driven wines. The 96-pointer was Shadowfax Minnow (tasting), a glorious wine fashioned out of grenache and mourvèdre as well as pinot. And the 2015 Wirra Wirra Mrs Wigley (tasting) is possibly the best they've made to date. Pure grenache.
The pinot rosés are Colmar Estate (tasting), Tarrawarra Estate (tasting), Squealing Pig (tasting) – and I suspect the Port Phillip Estate Salasso (tasting) has a fair proportion of pinot noir, although they're not letting on.
Go get 'em.