New Tastings: Chameleon Chardonnay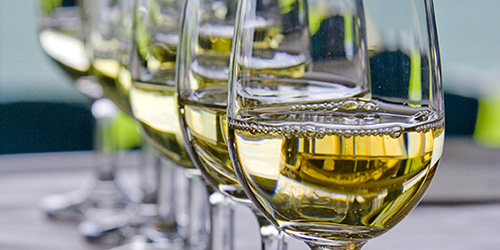 Most varieties favour cooler growing conditions in the south of the country (Sauvignon Blanc, Riesling, Pinot Noir) or the warmer climes up north (Syrah, Cabernet Sauvignon, Merlot), but Chardonnay is capable of strutting its stuff from (nearly ) North Cape to (almost) Bluff.
Chardonnay styles do change from north to south, naturally enough. They tend to show riper stone fruit characters and are richer and weightier in the north while their southern cousins are typically sleeker and more vibrant, with flavour profiles swinging toward the citrus end of the spectrum.
A handful of Chardonnays from different regions that crossed my tasting table recently tend to support that thesis.
The most northerly example, Cable Bay 2014 Chardonnay, Waiheke Island $45 (tasting) has the typical ripe fruit flavours I've come to expect from "island Chardonnay" although these are to some extent masked by winemaker artefact. The net result is a rich and quite complex wine that demonstrates pleasing power.
Next stop on our journey south is a well-priced Sacred Hill 2015 Chardonnay $19.99 from Hawke's Bay (tasting). I liked the wine's peachy "Maçon-like" flavours and bright acidity. It's not Rifleman's (tastings), but neither does it carry a price tag of $70. Affordable wine with a touch of class.
Down to Martinborough where a greater citrus influence is evident in the Palliser 2014 Chardonnay $39 (tasting), a wine that cleverly uses oak and yeast lees characters to flatter and emphasise fruit flavour. Good concentration with full marks in the drinkability department.
Marlborough delivered something of a classic in the form of Fromm 2013 Clayvin Vineyard Chardonnay $68.30 (tasting), a hillside grown wine with an impressive pedigree and chalky signature. If you are prepared to take a risk with cork, the wine has proven cellaring potential.