Short notice – Wicked Wines in Wanaka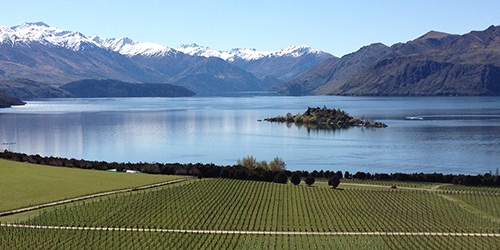 Wine lovers visiting Wanaka and its surrounds have the opportunity to taste a selection of the finest wines from the region at the Central Otago Cellar Door Wine Tasting on Wednesday 13 January 2016.
15 Central Otago wineries – including many not usually open to the public – and a couple of brewers will showcase their wine portfolio. It's a great opportunity for people to see multiple wineries in one place, without having to spend a day in the car to drive through Central Otago's six sub-regions. Many of the winemakers will be on hand to explain the story behind the wines.
Wineries are; Valli (tastings), Domaine-Thomson, Toi Toi (tastings), Hawkshead (tastings), Kalex (tastings), Remarkable Wines (tastings), Aurum Wines (tastings), Archangel (tastings), Judge Rock (tastings), Perseverance Estate (tastings), Maude (tastings), Akarua (tastings) and Quest Farm (tastings). They will be joined by Wanaka craft brewers Beffect and Wanaka Beerworks.
Wineries will offer 15ml tastings of a range of wines across their portfolio including the Pinot Noir, Rosé, Riesling and Chardonnay.
For those looking to relax and sit down, the garden surroundings of Edgewater, with views across Lake Wanaka, is the perfect spot to find a shady nook and savour the flavour of Central Otago. People wanting to enjoy a local drink at their leisure can purchase drinks by the glass, listen to Wanaka duo 'Two' and mix this all with food available for sale.
WHAT: Central Otago Wine Tasting
WHEN: Wednesday, 13th January 2016. 2 pm to 5 pm
WHERE: Edgewater Resort, Sargood Drive, Wanaka
BOOKINGS: www.feastwanaka.co.nz
COST: $40 per person
(Includes a Riedel Ouverture wine glass to keep, tastings of more than 40 Central Otago wines, entertainment and food sales OR upgrade to $50 ticket and receive a Riedel Heart to Heart Central Otago Pinot Noir glass)
For more details, contact organiser Nicola McConnell 027 218 8120 or www.feastwanaka.co.nz