STOP PRESS – Rock star winemaker joins Giesen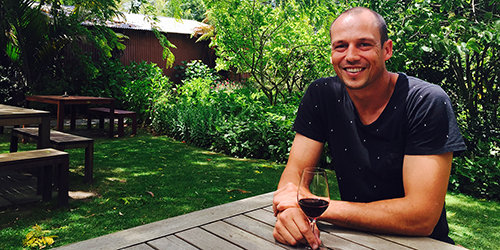 Giesen Wines has lured award-winning winemaker Nikolai St George (pictured), formerly of Matua (tastings), as its chief winemaker in Marlborough, effective January 25.
Marcel Giesen, owner and director of viticulture and winemaking at Giesen Wines (tastings), said the company is delighted at Nikolai's appointment.
"It's an exciting time here at Giesen Wines; Nikolai will bring a wealth of knowledge and a true understanding of the global wine market that he has amassed over the years. His track record is impeccable and we can't wait for him to become part of the team and help lead our next phase of development in the wine industry."
Nikolai has won Winemaker of the Year for the past three consecutive years and is highly respected for his diversity with different wine varietals. He had this to say about his move to Giesen.
"It was a tough decision after seven years with Matua, but it's a fantastic opportunity to work with Giesen's amazing vineyards and to be part of a privately-owned company where decisions can be made quickly. Giesen's has done extremely well and I want to help them build on that success."