Summer Of Riesling is back!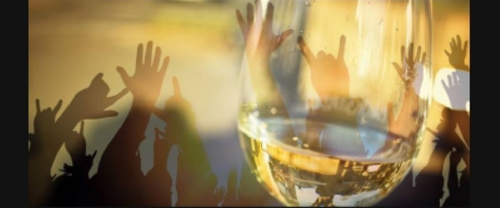 Riesling is the wine for summer – and the riesling celebration Summer of Riesling is back for its seventh year. In Sydney, it will be celebrated with the annual Riesling Festival on January 17. The venue will again be the historic Cell Block Theatre of the Old Sydney Gaol, on the corner of Burton and Forbes Streets, Darlinghurst.
Riesling is the ultimate summer wine because it is so refreshing. This is because it's delicate, moderate in alcohol, unwooded, with crisp acidity and usually low in sweetness. It can be served very cold, out of the fridge, whereas some white wines such as chardonnay don't taste their best so cold.
The festival is dedicated solely to riesling, and this year's will have more than 80 available to taste. Wineries include Mac Forbes (tastings), Kerri Thomson's Wines by KT (tastings), Stargazer (tastings), Charteris (tastings) and Rieslingfreak (tastings). The producers are not only Australian but also from Germany, Austria and New Zealand.
When you enter, you'll be treated to a glass of Moorilla sparkling riesling and given your own Riedel glass to taste from. There will be food by Buffalo Dining Club and Oysters Unplugged, beer from some of the riesling producers such as Moorilla's Moo Brew, plus music.
The aim of the Summer of Riesling is to raise the profile of riesling – and presumably sales. Other events are organized. See the web-site: http://summerofriesling.com.au
Time: Midday to 5.30pm.
Tickets: available from Eventbrite (click here), or at the door on the day. Cost: $49.50 to $55.