More on wine prices – Europe v Australia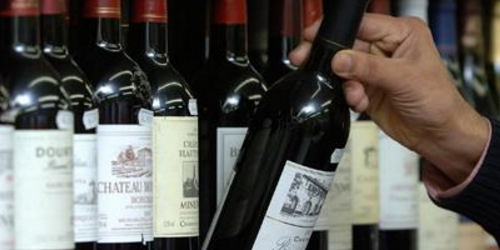 Last week's news item on the price differential between European wines purchased in Europe versus Australia attracted many valid comments. Those readers who drew attention to the many costs Australian importers have to pay, were right on the ball. The 29% WET is the worst of them. And when you add 10% GST, which is applied on top of the retailer's margin of, say, 40%, you find that nearly half the cost of a bottle of wine is taxes.
Then there's the margin applied by middlemen, and it is curious to see this applied by some importers on what appears to be a fixed percentage. In other words, the higher the cost of the wine, the higher the mark-up. No doubt they think this is justified by scarcity.
The practice of applying a blanket formula to mark-ups has an inflationary effect. Forty percent on the price of a bottle with a cost price of $10 is only $4 – taking the price to $14 – but 40% on a bottle costing $50 is $20, so a $50 bottle becomes $70. Is this strategy justified?
Some merchants say yes, because the cost of financing the stock is much higher for expensive wines.
There's a famous Spanish red, Alvaro Palacios L'Ermita (tastings), which sells for 1,200 Euros in Spain but $2,500 in Australia – if you can get it at all. It's very scarce. If you want to drink those kinds of wines you should fly to Europe and drink them there, as the cost savings would pay for your airfare.
It's easy to see why direct importers have been having such success. Coles and Woolworths especially have had great results importing their own brands, and passing on some of the savings to consumers. Their prices look attractive when compared to regular imports – which include an importer/wholesaler's margin.
Other independent retailers such as the Red Bottle group, Porter's Liquor and Prince Wine Store are following the same model.