I smell a rat!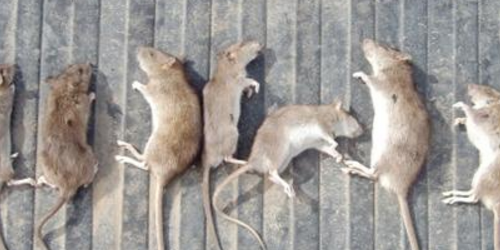 Something is a bit 'pongy' under our deck. It smells like a dead rat. I'm going to have to unscrew a few boards and investigate. The interesting thing is how quickly we get used to it while visitors are instantly aware of an unpleasant smell, and then they get used to it.
The process is called sensory adaptation. In nine to 13 minutes we cease to be aware of constant smells. The best example is when you put on perfume or after-shave. In a short time you're not aware of it, but everyone you come into contact with certainly is.
I suppose we can thank our ancestors for hard-wiring this sensory cut-out into our brains. The body odour of a caveman could easily mask the scent of a sabre-tooth tiger with fatal results.
What's this got to do with wine? Plenty. I've just finished tasting a line-up of Gewürztraminer and noticed that the distinctive rose petal aroma started to fade as I became conditioned to it. The solution is a trick I picked up from an aromatherapist. After every 3-4 wines I sniff a glass containing coffee Beans, which resets the senses. Try it. It works.