'Black snake' will soon be permitted in winemaking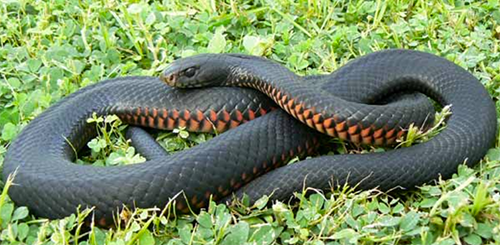 Australian winemakers will soon be permitted to add water to their wines – up to a point.
The 'black snake' or 'winery snake' – a euphemism for the water hose – has long been something of an in-joke among winery workers. It's kind of secret because it is not legally permitted in Australia past a 7% limit.
Water is allowed during the winemaking process up to a maximum 7% of the finished wine. This allows for water that can enter the wine via additions and washing processes. When acids, tannins, yeasts and enzymes are added they often come in powdered form and must be mixed with water to make a slurry, which is then mixed into the wine. Nothing unusual about that.
But, deliberately adding water to dilute the alcohol of a wine is a different matter. Water has been secretly used by generations of winemakers to cut back a wine whose alcohol is deemed a little too high. If, for instance, grapes needed to be left on the vine longer than usual to achieve full ripeness, the sugar level – and hence the alcohol after fermentation – could be excessive. Water was then often added.
Now it will be legal. This is happening at the instigation of the Australian Grape and Wine Authority (AGWA). Its thinking is that if Australian wine was detected in a foreign market as having water added, adverse publicity could damage the entire industry. And frankly, is there any point having a law which is routinely broken?
Other countries, such as the US, allow legal watering. Like the US, Australia will set a limit. And wineries will be required to keep a proper record of their water additions – just as they do for other additions and processes.
It is believed that 'watering' is becoming more necessary because of climate change and because of viticultural improvements, both of which are leading to higher alcohols in wines.
The change is likely to be announced by AGWA within weeks.