Cabernet sauvignon and friends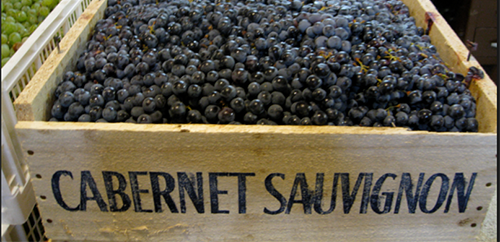 Top-level Australian cabernet sauvignon is getting quite expensive, in step with world trends. In my latest tasting of 120 cabernet sauvignon and cabernet-driven blends, six of the top wines were priced over $100, and seven more were nudging the $100 mark.
I could divide my favourites into several distinct groups. There are the full-bodied, powerfully concentrated styles such as Houghton Gladstones 2013 (tasting), the two Voyager Estate 2011 Project wines (V9 Old Block – tasting & U12 North Block – tasting) and Vasse Felix Heytesbury 2012 (tasting). There are the supremely elegant wines such as Mount Mary Quintet 2013 (tasting) and Mayer Yarra Valley 2014 (tasting), with lower alcohol strengths – below 13%. And there are the handsomely bottle-aged wines, including Reschke Empyrean 2008 (tasting), Tahbilk Eric Stevens Purbrick 2010 (tasting), and Mitchell Sevenhill Vineyard 2008 (tasting). The latter is special value for money: $28 for a fine seven-year-old cabernet is generous indeed.
There are many superb wines, but I will focus on the best value buys. Shingleback Davey Estate Reserve 2013 at $24 (tasting), Brand's Laira Blockers 2013 at $30 (tasting) and McLeish Estate Cabernet Shiraz 2014 at $25 (tasting) are all terrific buys – the McLeish all the more surprising as it's a Hunter Valley wine, and Hunter cabernet of this quality is a rare bird. It was made by the talented Andrew Thomas of course, and no doubt receives a boost from its shiraz, which in 2014 had a blessed year in the Hunter.
Dog bites man is not news, but man bites dog is. On that basis, another left-field result is the 2012 Elgee Park Baillieu Myer Family Reserve Cabernet Merlot (tasting): a really lovely wine from Mornington Peninsula, a region that doesn't often come up with superb cabernet.
Another newsworthy result is the 2012 McGuigan The Philosophy ($150 – tasting), which I liked considerably more than the first vintage released, 2010 (tasting). It's a cabernet shiraz made from grapes grown in three regions: Langhorne Creek, Clare Valley and Barossa Valley. A very stylish wine indeed, and shows this company is good at not only Hunter Valley semillon and cheap-ish quaffers.
Merry Christmas.