If you don't like this … try that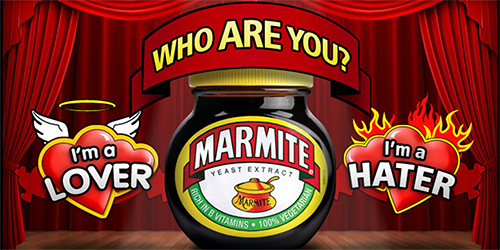 I've had an epiphany. All my life I've hated marmite. I think it has something to do with a lavatorial comment made by my cousin when I was a kid. For whatever reason I've had to put up with "how can you not like marmite?" for more than half a century.
Last week my wife, Marion, was eating a slice of toasted Vogels bread smeared with marmite and topped with freshly sliced tomato and basil leaves. She was obviously enjoying it so I asked for a bite. I loved the mix of nutty Vogels, salty marmite and juicy tomato flavours. In fact, I loved it so much I've had it for lunch ever since (writing that made me salivate).
I get a thrill when a student in my wine class tells me that they had a Gewürztraminer, Riesling or Syrah that knocked them out despite the fact that they'd never liked wine made from that variety. I love to open doors. I encourage vinous promiscuity.
Here are some recommendations for people who don't like any of the listed grape varieties. I hope they encourage at least a few people to jump the fence.
---
Sauvignon Blanc
Try Rapaura Springs 2015 Reserve Sauvignon Blanc, Marlborough, $18.99 (tasting).
The main objection to Sauvignon appears to be high acidity. Choose a moderately soft wine like Rapaura Springs or match the wine with an acidic dish such as seafood garnished with lime or lemon to pull the perception of acidity down in the wine.
---
Riesling
Try Mahana 2014 Clays & Gravels Riesling, Nelson, $30 (tasting).
Riesling objectors mostly dislike any sweetness, although some find the wine too acidic. Mahana is bone dry but does have lively acidity that can be tamed with a high acid food (believe me, this works).
---
Pinot Gris
Try Maude 2015 Pinot Gris, Central Otago, $26 (tasting).
Sweetness and bitter tannins are the two big turn-offs. Maude has neither feature.
---
Gewürztraminer
Try Pegasus Bay 2014 Gewürztraminer, Waipara, $30 (tasting).
Gewürztraminer is a bit like raw oysters, you either love them or hate them – there's no middle ground. This rich, complex, spicy medium/dry wine is not as perfumed or as "in your face" as many. It's also delicious.
---
Rosé
Try Brightwater 2015 Sophie's Kiss Rosé, Nelson, $20 (tasting).
Sweetness can be a stumbling block with Rosé. This wine does have a hint of sweetness, but serve it well chilled and marvel at its silken texture and subtle power.
---
Pinot Noir
Try Palliser 2014 Pinot Noir, Martinborough, $54 (tasting).
I can't imagine how anyone can not like Pinot Noir (or marmite now). The Palliser is soft, seductive and deliciously accessible – perfect Pinot Noir for beginners.
---
Syrah
Try Church Road 2013 McDonald Series Syrah, Hawke's Bay, $29.99 (tasting).
The biggest objection I encounter against Syrah is price – Syrah is NZ's most expensive varietal wine. This wine from Church Road is fantastic value – I spotted it for $24.99 at Glengarry.
---
Bordeaux Blends
Try Elephant Hill 2013 Merlot Malbec, Hawkes's Bay, $34 (tasting).
These wines can be fairly astringent when first released, but this very approachable example has got "drink me know" written all over it.