Last minute Xmas present! Wine Certificate course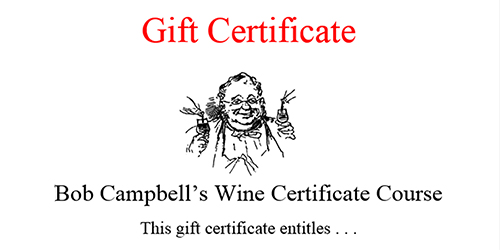 If you need a last-minute Christmas present for a wine lover, and you need it in a hurry, call Tracey (the lady who organises course bookings) on 027 494 3444 and she can email you a gift certificate within minutes.
Check out http://booking.bobcampbell.co.nz/courses.php for further details on my Wine Certificate course.