Whoops … I've made a great wine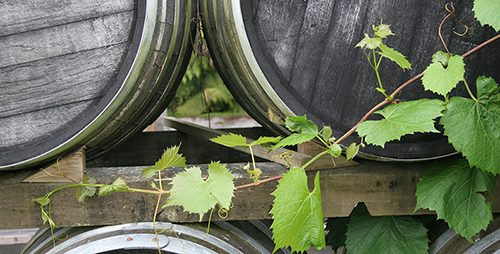 Penicillin, potato chips and the pacemaker were all made by accident. The same is true of several of wines.
French and German winemakers both claim to have invented botrytis-derived dessert wines – by accident. The story from both countries is similar. The grape harvest was delayed when the vineyard owner was distracted by an "affair of the heart" so he wasn't able to give the order to start picking. By the time he returned from his travels the grapes were rotten, but they decided to pick them anyway and eureka! They'd discovered the concentrating effects of Botrytis cinerea, also known as noble rot.
Several centuries later we know a lot more about botrytis rain-affected vineyards that get hit by botrytis frequently forcing of change of plan, with an unexpected sweet wine being added to the product list.
Marlborough producer Loveblock (tastings) was unable to harvest hillside-grown Chenin Blanc in the wet latter part of the 2014 vintage. When they finally gained access to their grapes they discovered 100% pure botrytis thanks to the drying effect of the wind on their exposed site. The result is a delicious Loveblock 2014 Noble Chenin Blanc (500ml – tasting) $29.95.
The mistaken identity of vine cuttings has created accidental vineyards with both good and bad outcomes. Robin Ransom, the owner of Ransom Wines (tastings), wanted to extend his Cabernet Franc vineyard, but when the vines finally yielded grapes he discovered that they were the little known Bordeaux variety, Carmenere (tastings). Judy Fowler, the owner of Clevedon winery Puriri Hills (tastings), also planted Carmenere instead of Cabernet Franc. Both Robin and Judy are now big fans of Carmenere, a variety that is rapidly becoming fashionable worldwide.
Many years ago a West Auckland winemaker ordered cylinders of neutral carbon-dioxide gas to make his popular sparkling wine. The gas supply company accidentally delivered carbon-dioxide gas that had been recovered from the beer brewing process. The sparkling wine had a distinct beer flavour. The winemaker was irate … until he started to think about the commercial possibilities.