Flying in style with JAL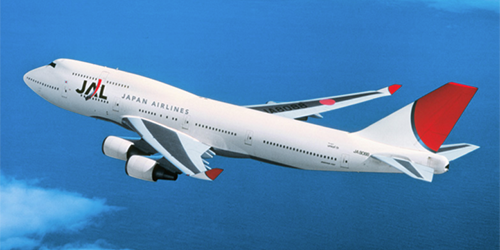 By my stage of life, I've endured more than my fair share of economy class torture on long-haul overseas flights. Lately, I've decided enough is enough and I try to find good deals on business class fares.
I'm presently travelling in France and Spain, and I think the air trip was a good deal. A travel agent friend recommended Japan Airlines companion fare. If you flew with a companion and share the same itinerary, flying via Tokyo, the cost was $5,500 each. This was quite a lot cheaper than airlines I consider close competitors, who quoted between $8,000 and $6,500 – in round numbers. You can certainly do better if you're prepared to go on a milk-run, with several stops and often long waiting times between legs, or using dodgy airlines.
The JAL deal includes a one-night stopover in Narita. They put you up in a decent hotel (the Excel Narita Tokyu), you get a pleasant dinner in a hotel restaurant, an excellent breakfast, shuttle buses – all gratis – and you have a free day in Narita. The last bit didn't thrill me until I discovered the city of Narita has an 'old town' with a wonderful narrow walking street jammed with cute shops, en route to a park with an impressive Buddhist temple, where we witnessed a fire ceremony and other buildings of interest including a calligraphy museum – which will have to wait till next trip.
On the way home we'll spend four more nights in Japan – our choice, at our expense. So we'll have the luxury both ways of having the long trip broken, with its benefits a reduction in jet-lag and general stress. And we got to experience the new JAL Sky Suite. See http://www.jal.co.jp/en/newsky/ss8_ss9/business/seat/
If you love Japanese food, as I do, you'll enjoy it.