Visitor numbers to Paris drop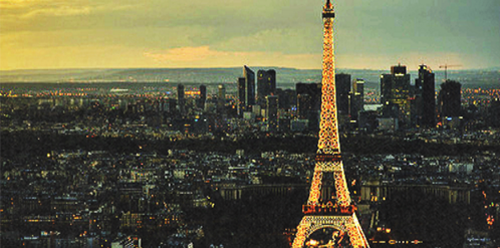 Flying into Paris Charles de Gaulle airport from Tokyo on a JAL flight last week, I was shocked to see how few people were on the plane. I estimated the Boeing 787 was only about 20% capacity. It's many years since I've been on an international flight that was so empty. (Great service, though.)
While nursing a glass of Delamotte NV (tastings) in business class (the first bottle was corked, but the attendant happily and swiftly replaced it), I chatted with the purser about the light load. She said cancellations on flights to Paris had been very bad since the terrorist attacks five weeks ago.
It's bizarre to think of people changing their travel plans in such large numbers – you'd have more chance of being hit by a falling coconut while sunning yourself on a Queensland beach than stopping a terrorist's bullet in Paris.
What happened at the Bataclan Club and surrounding areas was an atrocity, but the way to really hurt the Parisians is to avoid travelling there. If you stay away because of fear, the terrorists have won.
And while we're on the subject, let's call it what it is: an atrocity. It's not a 'tragedy'. The word 'tragedy' suggests something accidental, unfortunate. When people commit a massacre, whether for terrorism or personal grievance, it is mass-murder, not a tragedy. Deliberate and pre-meditated, not accidental.