Air NZ to offer super-premium wines in business class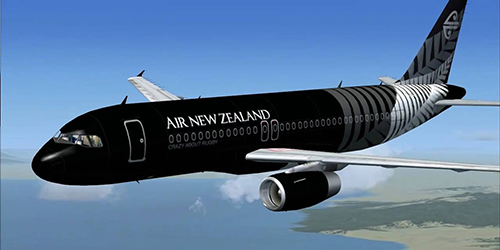 18 months ago Air New Zealand put the supply of wine to Economy class and airport lounges up for tender. Villa Maria (tastings) was the successful bidder. The motives behind that controversial move was a saving of $500K and awareness that there is little brand recognition in Economy class. "Our research showed us that Joe Blog in Economy class doesn't look at the label", explained Bruce Parton, Air New Zealand's Chief Operations Officer.
The supply of wine to Business class continued on a tender basis although entry into the Air New Zealand Wine Awards was a pre-requisite. Restricting entry in that way reduced the potential wine pool by 50% because many producers choose not to enter their wines in the competition.
Air New Zealand now wants to raise the quality of wine offered in Business class and has committed $1m to achieve that goal. The first step was to drop the Air New Zealand entry requirement which immediately offers a wider choice of quality wines.
The second step, according to Parton, is to identify the sort of iconic New Zealand wines that would impress Business class passengers. "When we have identified those key brands we would be prepared to commit to buying a share of future vintages to guarantee supply", he enthused.
Air New Zealand invited a group of local MW's to choose their top five wines and to join them at dinner to discuss the brand selection. I was happy to offer my top five but, unfortunately, was unable to attend the dinner and enjoy an 1863 Taylors port (worth $6000) purchased for the occasion.
Parton would like to see 80% of the Business class wines selected from a blind tasting while the other 20% would be chosen because they were recognised as highly desirable.
One of the ideas under consideration is using a variation of the function on the Air NZ app which invites you to order coffee when you enter the lounge. Instead of being offered coffee, selected passengers would be advised that they could look forward to a glass of 2013 Te Mata Coleraine (tasting – or similarly prestigious wine) when they boarded their flight.