Second Tuesday Club wine dinner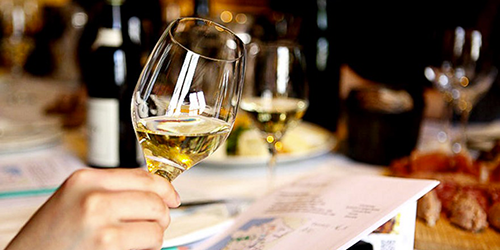 Like many private wine clubs, the Second Tuesday Club, of which I'm a longstanding member, held its Christmas Dinner recently. This is the night when members dust off treasured ancient bottles and bring them along, half in trepidation that they will be humiliated, half in excited anticipation that theirs will be pronounced the wine of the night – and they'll be bathed in the reflected glory.
Well, dear reader, I will come out at the start and admit that mine were two of the worst wines of the night. They were shite.
I hesitate to admit this in public because I will be landing on the doorstep of the winery in Rioja a few days after this is published, hoping to get a half-decent reception. I'll be on a week-long tour of the Rioja region. In fact, pulling these two old Riojas out of my cellar where they'd lain carefully mollycoddled since they were newborns was a key part of my strategy, to do a bit of homework before leaving these shores. Well, that fore-planning came sadly undone.
And their pedigree wasn't half-bad. Bodegas Muga Prado Enea Gran Reservas, 1994 and '96. The 1994 vintage was described by Winesearcher as one of the greatest post-war vintages for Rioja. The '96 was also a very good year.
But the cold, hard reality was that my bottle of the fabled '94 was horrifically cork-tainted, and the '96 seemed to have several problems, cork-taint possibly being one of them. It wasn't easy to diagnose the precise illness.
Probably not Muga's fault – cork is a fallible substance – and certainly not my fault for I had provided years of immaculate cellaring. But, well, you know how it is, you can't help feeling a little bit responsible when you serve your friends crook wine.
For the record, there were many superb wines and the dinner at Bentley was excellent, the service in the private room impeccable. We had a show of hands at the end and the best wine of the night was a wonderful Madeira: D'Oliveira's Malvazia 2002 (apparently bought that very day for $220 – so much for diligent long-term cellaring). Close on its heels were two amazing wines. Rousseau Gevrey-Chambertin 1er cru Clos St Jacques (previous tastings) was not from a favoured year – 1997 – but proving the theory that great producers deliver with great consistency, it was a marvelous drink.
Appropriately, line-ball with the Burgundy was a Bordeaux: 1970 Chateau Pavie (previous tastings). Those of us who feared it would be an overripe, over-extracted, alcoholic monstrosity were relieved: 1970 was well before the Parker style arose at Pavie. The 1970 vintage was a classic cedar cigarboxy, elegant, wonderfully mellow and beautifully proportioned traditional Bordeaux. Simply beautiful.