Study trips to French wine regions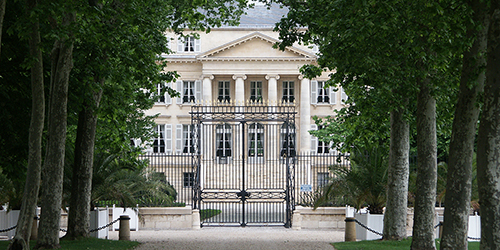 French Wine Society, a US-based non-profit organization dedicated to French wine education, has announced its 2016 schedule of week-long study trips to some of the top wine regions in France.
Each trip offers an intensive, professional-level educational program on the ground in the wine region coupled with certification through the FWS's industry-endorsed Masters-Level program for the region upon successful completion of the final exam. The French Wine Society is the only organization to offer this dual-faceted, complete French wine educational program. The trips are led by internationally-renowned experts in regions to be visited such as Andrew Jefford, Essi Avellan MW, Gerard Basset MW, MS, and Elizabeth Gabay MW.
FWS President Julien Camus explains,
"The trips we offered in 2015 were hugely successful. They gave participants an insider immersion into the regions, their wines, landscapes, and culture in a way that text books cannot provide. Trips scheduled for 2016 are selling out fast, with many registrations from our previous trip participants… a sign that the French Wine Society is truly delivering a unique immersion experience in the wine regions of France coupled with certification."
The trips include extensive high-caliber wine tastings at some of the best estates of each region. They are nearly all-inclusive, including the FWS Master-Level course, full comfort hotels, gourmet meals with great wines, all winery tours and tastings, and deluxe ground transportation. Prices range from US$3570 to US$4290 per person, double occupancy, and each trip is limited to just 18 guests (15 for Burgundy).
Before each trip, participants get access to the Master-Level Online Study program developed by the French Wine Society. This program helps participants ramp up their knowledge and understanding of the region and allows travelers to get the most out of their trip. After the trip, participants validate their proficiency by passing their Master-Level exam.
The 2016 dates are:
May 29- June 3, 2016: Bordeaux with Andrew Jefford
June 5-10, 2016: Provence with Elizabeth Gabay MW
June 12-17, 2016: Rhône Valley with Christophe Tassan
June 19-24, 2016: Bourgogne with Gerard Basset MW, MS (SOLD OUT)
June 28- July 2, 2016: Champagne with Essi Avellan MW
Check out the website https://www.frenchwinesociety.org/french-wine-immersion-study-trips-overview/french-wine-immersion-study-trips-4.html