Who makes the best Pinot Noir?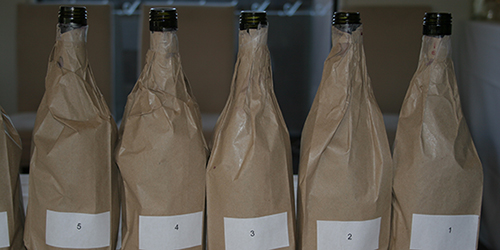 I'm often asked, "which region makes the best Pinot Noir". My (safe) reply is usually along these lines: "Well it depends on how you measure quality. Is it the average score of all Pinot Noir tasted from each region or should we compare the top five from each region?"
I decided to raid my database of tasting notes to come up with a more definitive answer.
I have tasted 344 New Zealand Pinot Noirs in the last year. The number of wines by main regions is as follows:
Central Otago 137
Marlborough 109
Martinborough 39
Waipara 26
Nelson 10
Waitaki 6
Wairarapa 3
Others 14
Total 344
Let's compare the performance of the "big three" Central Otago, Marlborough and Martinborough.
My average score for all wines reviewed is:
Central Otago 91.6 points
Marlborough 90 points
Martinborough 92.6 points
A win to Martinborough.
But what if we focused on the top five wines for each of those regions. Their average score is:
Central Otago 97.2 points
Marlborough 96.4 points
Martinborough 97.8 points
Another win to Martinborough
It's time to unveil the top five wines for 2015 from each region:
Top region – Martinborough
2nd place – Central Otago
3rd place – Marlborough