Matching wines to food on Christmas Day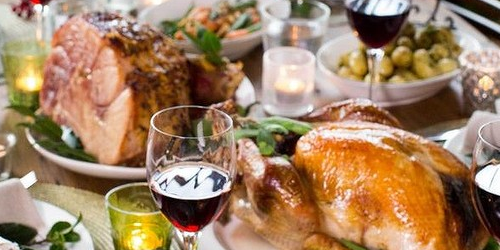 If it has feathers, it probably goes well with pinot noir. Chicken, turkey, duck, pheasant, goose, pigeon, quail, spatchcock, etc.
There's not a huge difference between chicken and turkey when it comes to wine matching, although there is certainly a step up in flavour and gaminess the darker the flesh of the bird. Then, of course, there's the farmed versus wild argument: there's no doubt the intensity and flavour and gaminess are much higher with wild duck and quail, to match the darker colour of the meat. Most of us will be eating the farmed product, but if you are lucky enough to have wild, just step up the flavour of the wine accordingly.