New cellar door and changes afoot for Philip Shaw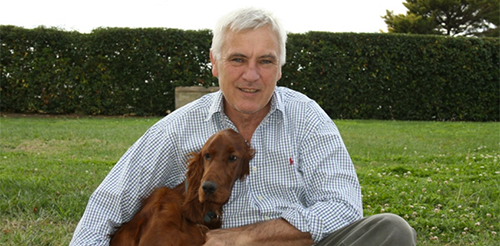 (Philip Shaw)
The newly landscaped grounds of the Philip Shaw winery (tastings) at Orange defy categorization. You could be walking onto an outdoor set for some apocalyptic movie. The corrugated iron winery sits starkly at the top of a slope. Between the winery and the front gate on Shiralee Road, just outside Orange, are acres of hillside dotted with pieces of massive cast-iron framing from an old Sydney wool store. Just out there, doing nothing, holding up no rooves or floors, just the wide blue sky.
There are also two old houses, randomly placed: one a timber slab hut, the other made of iron, both abandoned relics that have been moved here from nearby farms and patched up as exhibits. There's also a large timber structure with some of its walls missing that used to be a local pig abattoir. Visitors sit at long tables in the abattoir and dine on meals served up from a kitchen in the iron house. Also landscaped on the hillside are terraces, with smaller walled spaces, some graveled, others with verdant lawns. Gravel paths connect them. You could play boules or maybe croquet there. Or use them for a wedding reception, perhaps.
Nothing seems to have a clear purpose, but then, maybe that's the point. It's up to us to dream up a purpose.
There's also a modern stone and glass cellar door sales building, whose purpose is in no doubt. Here, masses of visitors sit about at outdoor tables drinking and snacking, and inside, in a purpose-built tasting room, tutored tastings are being hosted by staff members.
For many years, the Philip Shaw cellar door was in Philip and Dianne Shaw's home, on their Koomoolooo vineyard in Caldwell Lane. This was never ideal, and now the family home has been reclaimed. The Shaws built their winery on the separate Shiralee Road site several years ago and it took several more years to make the decision to re-locate their cellar door there as well.
In the abattoir Philip Shaw, the man, sits at one of the tables and scratches his head vaguely as if he is also wondering what it's all about. He volunteers the information that he has handed Philip Shaw Wines over to his two sons, Daniel the winemaker and Damien the sales and marketing manager. Philip himself seems at something of a loose end, but clearly this eccentrically brilliant man with his restless spirit and boundless energy is not contemplating retirement. He talks abstractedly about his next project. He confesses he looked at buying something in Tasmania with a view to producing pinot noir but has given up that idea. He is now thinking about planting a patch of the Bordeaux red varieties locally if he can find the right site. He's still searching.
It's a matter of 'watch this space'. Whatever Philip Shaw decides to do next, it will be worth seeing.