Marlborough terroir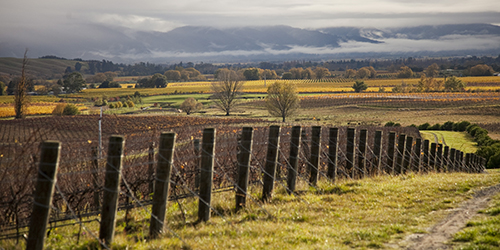 Some years ago I was hosting a tasting of New Zealand wines in Holland. At question time a young man in the audience said, rather accusingly, "but of course, Marlborough Sauvignon Blanc has no terroir." 
I reacted probably a little too defensively by saying that Sauvignon Blanc, like Riesling, expressed terroir very well. I claimed to be able to taste the influence of climate, soil and even winemaker influence in a variety that clearly reflected a sense of place.
I went on to explain how wines from the Awatere Valley, a cooler Marlborough sub-region were easy to pick in a blind tasting thanks to a flavour profile that often suggested tomato leaf, nettle, green capsicum and wet stone/mineral characters. Saint Clair Pioneer Block 2, Swamp Block (previous tastings) was another stand-out style which owed its distinctively concentrated and wide-ranging flavours to heavy soils on a coastal site. Dog Point Section 94 (previous tastings) was yet another very distinctive wine thanks to oak-ageing and funky character though these are winemaking influences, as well as its stony site
Thankfully no one asked me to describe the characteristics of terroir in the wines we were tasting as they were not sub-regional wines. However they were all distinctively Marlborough styles and easy to differentiate from Sauvignon Blanc grown in other regions. An identifiable 'Marlborough' style still counts as terroir in my book, albeit on a wider scale than a single vineyard or sub-regional wines.
Which brings me to the point, is it important for wines to reflect vineyard or sub-regional character? The answer is clearly, "yes". The growing number of wines that now feature vineyard or sub-regional names surely reflects the fact that this feature adds value and sophistication to Marlborough Sauvignon Blanc.
Can you spot the difference between Astrolabe 2015 Awatere Sauvignon Blanc (tasting) and Dog Point 2014 Sauvignon Blanc (tasting)? They are wines of equivalent quality but in two very different styles that clearly express sub-regional terroir.