Grasshopper Rock Pinot on Emirates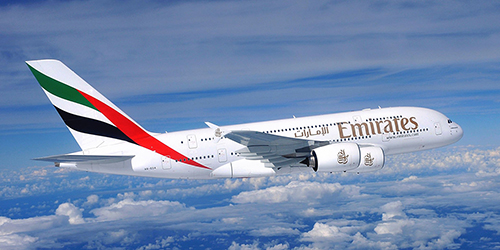 It couldn't happen to a nicer guy or a better small wine producer. Grasshopper Rock's managing director, Phil Handford, revealed that they have just sold one-quarter of their annual wine production to Emirates business class customers. Mind you, that only amounts to 1200 cases but what represents a small order for many wine companies is big business for Grasshopper Rock.
My congratulations to Emirates for having sniffed out an absolute bargain. Grasshopper Rock (tastings) makes only one wine – Pinot Noir. It is always excellent and offers extraordinary value at an average retail price of $32 – it's been $32 since I first tasted it from the 2006 vintage. This sale promises to put Grasshopper Rock's label in front of many potential customers, some of whom will no doubt purchase a few bottles after they taste it. Emirates is the world's largest international airline.
Mind you, Emirates don't exactly encourage their passengers to drink alcohol, perhaps because the United Arab Emirates is an Islamic country. I recall travelling on Emirates a few years ago when the drinks trolley trundled down the aisle with no drinks in evidence. I asked the hostess for a glass of white wine (an excellent Chablis) and the lady next to me exclaimed "do they serve drinks here" and ordered a glass of red. It was the second time she'd flown Emirates and had assumed that their planes were "dry" because the wine bottles were hidden.