Craft wine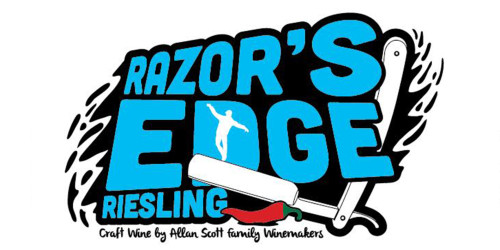 Craft beer is big, could craft wine be even bigger? I came across this brand new category during a visit to Allan Scott winery (tastings) in Marlborough. Josh Scott, son of the founder, launched The Moa Brewing Company in 2003. He's now got a foot in both camps as a brewer and winemaker.
Thinking outside the square, Josh came up with the concept of Craft Wine, which he defines as wine made with the very different but unique mindset of a brewer.
"We have taken all of the traditional winemaking thinking and, by using some brewery techniques, really turned it on its head. If it's taking inspiration from modern cooking techniques like fusion, or even classic and natural flavours, like Manuka honey, or coffee and chocolate, we are trying to bridge the almost cavernous gap in perceptions of what a wine/beer/drink could be. In fact, we have managed to create a category that not even the regulators and lawmakers can pigeon hole us in to."
He writes in his craft wine manifesto.
He's made three "craft wines" to date. All have been produced in kegs in limited batch lots to test the market (at least that's my guess). They are:
Green Hopped Gooseberry Bomb Sauvignon Blanc – Sauvignon Blanc that's fermented with beer yeast, green hopped with Sauvin hops following a stepped fermentation and a four-week condition period before being put to bed in a keg.
Phat Jam Pinot Noir – I can't recall what's been added to this, perhaps jam?
Razor's Edge Riesling – Riesling flavoured with chilli
How do they taste? I quite liked the hoppy Sauvignon Blanc – it was certainly very different. Would I rather drink a straight Sauvignon? Yes, but I'm sure that it will find a few fans.
Call me an old traditionalist but if I wanted to drink jammy Pinot Noir I'd go for an Aussie Shiraz. This one's not for me.
My favourite was the chilli Riesling. An intriguing 'craft wine" with good varietal Riesling flavours and a hit of chilli on the finish. It seemed to work.
Josh didn't elaborate on the problem with regulators and lawmakers but I'm guessing that they've used non-permitted additives in wine. It needs to be covered by a category other than wine, beer or spirits.