The psychology of wine tasting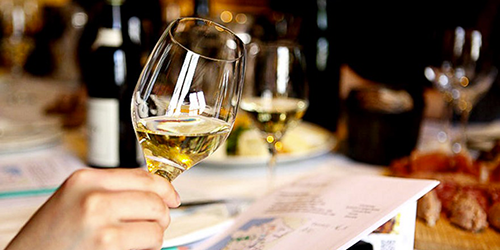 Along with a couple of dozen other wine professionals I recently attended a mysterious-sounding blind tasting at the University of Sydney's Psychology School, hosted by Professor David Alais. I'll leave the experiment aside till the results are released, which should be in a few weeks, and focus on the talk because there was a presentation after the tasting by the school's Dr Alex Russell. It was entitled The Psychology of Wine Tasting, and it discussed the sensory processes underlying taste and smell, and how they apply to wine tasting.
Russell said it's OK that wine show results vary, and critics' ratings on particular wines vary. He said this is because we all have different olfactory sensitivities. Humans have about 400 smell receptors on our epithelium, and these receptors are different from person to person. These receptors work in combination, so smell is a very complex thing. When you add in the fact that we all have different subjective preferences, you have plenty of scope for differing results.
"Vision is predictable; smell isn't," he said.
Identifying a single odour can be difficult for most people, and with no cues, most people can probably identify about half of the odours that they're presented with. But when there is a mixture of odours, identifying them is even more complex and difficult. "There seem to be only four components in a mixture that can be identified." Now there's a blow to writers who parade dozens of adjectives to describe a single wine.
The primary subject of our blind tasting was context. Alais and Russell were interested in investigating how expert tasters' assessment of any given wine could be influenced by the wine that was tasted immediately before it. In other words, could wine number five influence the way we perceive wine number six? It's well known in show judging that if a delicate wine is preceded by a big wine, the delicate wine is often disadvantaged. As I say, the numbers are still being crunched.
But, meanwhile a few more thoughts from Alex Russell.
Regarding expertise: wine experts don't possess superior smelling equipment (sigh), but they can learn to process the information better.
Experts aren't better at identifying odours either (another sigh). They can write better descriptions, and be more specific with their descriptions – whereas most people will just describe a wine as fruity, for example.
As part of their superior processing, experts know what information to ignore and what to pay attention to. This is known as 'clumping theory'.
A trick wine – a white wine coloured red – will be described in terms of red wine descriptors, because of clumping. "You ignore the irrelevant stuff and concentrate on the important." Chess players do the same thing: they ignore everything on the board apart from the area where the important action is taking place. It helps them focus.
Well, fine. I can live with that – knowing that professional wine tasters don't have super palates. It's not what you've got, but how you use it – as the bishop said to the actress.
More later.