Age-worthy Sauvignon Blanc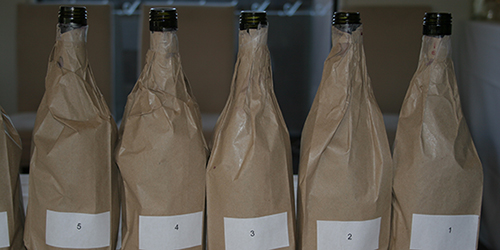 Most people believe that Sauvignon Blanc should, as they say in France, be "picked, pressed and pissed before Easter". That is simply untrue. I've enjoyed rich, complex Sancerre and Pouilly-Fumé that were 20 and 30 years old.
I think we cling on to beliefs formed when corks were the only closure. Screwcaps were a game-changer that more than doubled the window of drinkability for Sauvignon Blanc and, in my view, have increased the potential quality of all wines.
In most of my wine classes, I offer students a young Marlborough Sauvignon Blanc and invite them to compare it to a wine by the same producer that's 5-7 years old. Most prefer the older wine, which tends to be richer, mellower and more complex than the younger sample. The ones who do prefer the youthful wine tend to be Sauvignon Blanc drinkers who appreciate the uber-freshness and tangy acidity of young wines.
I recall getting an angry response from a Gourmet Traveller WINE reader who was incensed when I suggested a Sauvignon Blanc might cellar for five years. My estimate was conservative. With the help of a screwcap and good storage conditions, there is probably no reason why a respectable Sauvignon Blanc shouldn't continue to give pleasure after 10 or 15 years.
Factors that I look for when assessing a wine's ability to age well are intensity, good (but not excessive) acidity, some barrel/lees influence and, of course, a history of cellaring well.
I included Cloudy Bay Sauvignon Blanc in a list of iconic wines despite listing "ability to improve with bottle age" as one of the criteria. The winery suggested 5-7 years as an estimate of ageing potential, but I think that is quite conservative. I've tasted 10-year-old Cloudy Bay Sauvignon that was in great shape and with more time ahead.
Some other examples of Marlborough Sauvignon Blanc that I believe will repay cellaring are:
– Cloudy Bay 2012 Te Koko $45
– Giesen 2012 The Fuder Single Vineyard Matthews Lane $44.99
– Giesen 2012 The Fuder Single Vineyard Dillons Point $44.99
– Astrolabe 2015 Awatere Valley $24
– Dog Point 2013 Section 94 35
– Awatere River 2015 by Louis Vavasour $24
– Fromm 2015 La Strada $28
– Spy Valley 2014 Envoy Johnson vineyard $29.90
– Giesen 2012 The August 1888 $43.99
– Villa Maria 2015 Graham Vineyard $29.99