Air New Zealand Wine Awards results analysed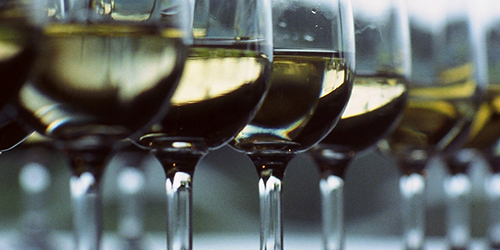 The Air NZ Wine Awards is the country's leading wine show in terms of consumer influence. It's well funded and professionally managed, with an efficient PR system that's effective in communicating results. I particularly like attending the tasting of gold medal winners although, sadly, wasn't able to make it this year.
A full list of results is available at www.wineshow.co.nz although at the time of writing the results were yet to be posted on their own website www.airnewzealandwineawards.co.nz
Pinot Noir earned the largest number of gold medals this year – no surprises there. Central Otago led the way with six golds followed by Marlborough with five and Martinborough with four golds. Again, no surprises.
It was a pleasant surprise to see a Central Hawke's Bay Pinot Noir earn a gold medal. It's an exciting area with loads of potential. The winning wine was Junction 2014 'Possession' Pinot Noir. The winery is owned by ex-All Black John Ashworth. You can buy online at www.junctionwines.co.nz
Chardonnay was second with 12 golds shared equally between Hawke's Bay and Marlborough. Villa Maria (tastings) predictably netted one-quarter of all golds – they seem to own the Chardonnay category.
Sauvignon Blanc was next with 11 golds. I expected more after the NZ International Wine Show awarded 20 gold medals to Sauvignon Blanc, but that's show business. There is no such thing as a "gold standard". Each wine show must establish its own dividing line between gold and silver. The Air NZ Wine Awards awarded gold medals to 6% of all entries, while the NZ International Wine Show had a more generous 10.5% gold handout. It should be noted that the golds in the latter wine show may have been boosted by some classy international entries.
Nice to see Waimea 2015 Albarino (previous tastings) score gold – I'm a big fan of the variety and look forward to tasting it.
Trophies will be announced on 28 November. I'll put my head on the block and make the following predictions: