NZ's best 2014 Viognier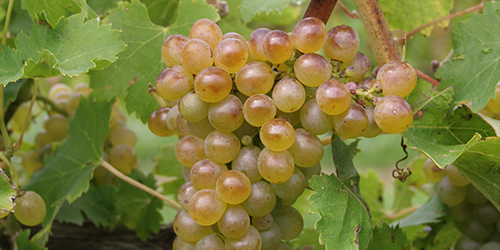 The late Kit Stevens MW called it "the Viagra of the vineyard" which always got a laugh, although apart from the obvious alliteration he never explained the connection between a white grape that originated in the Rhone Valley and a drug that cures erectile dysfunction.
Viognier was almost extinct 50 years ago. The world acreage (or should that be "hectareage"?) shrunk to just 14-hectares before winemakers in the south of France and the New World began to take an interest in the variety.
In 1992, I attended a Viognier symposium in the Barossa Valley. Organised by Yalumba, it was the first Australian wine symposium dedicated to a single grape variety. I was on the debating team in support of Viognier and against Chardonnay. Naturally we won (it helps when you are supporting the symposium poster grape).
After a period of quite rapid growth in this country, Viognier has flat-lined. It's a difficult variety to grow and even more difficult to sell, I'm told.
Anyone who has tasted a good example of Condrieu (Viognier from the northern Rhone) will have experienced just how good Viognier can be. They will also be aware that Viognier from this country has never reached that level of quality. To make good Viognier it is important to have a low-yielding vineyard and weather that will achieve a high level of physiological ripeness.
Good ripening conditions in the 2004 vintage should have favoured the variety. I searched my database for the four best examples tasted to date.
It was no surprise to find Dry River 2014 Viognier (tasting), Martinborough at the head of the list. As good as the 2014 wine is, it was one of the least impressive examples I've reviewed since 2008 – that says more about the high average quality than shortcomings in 2014. Dry River usually manages to get ripe and exotic flavours in their wine, often with an array of Oriental spices.
The next most impressive wine is Rod McDonald 2014 Quarter Acre Viognier from Hawke's Bay (tasting). An impressively powerful wine with classic apricot, mineral and vanilla flavours.
The final two are Spade Oak 2014 Vigneron Viognier (tasting), Gisborne a rich and creamy wine, with ripe fruit flavours plus extra complexity from nutty yeast lees; and a rich, mouth-filling Mudbrick 2014 Reserve Viognier (tasting) from Waiheke Island.
Other notable producers that have not released, or at least I've not tasted, a Viognier from the 2014 vintage include Hans Herzog (tastings) from Marlborough and Millton (tastings) from Gisborne.