Looks like a wine, smells like a gooseberry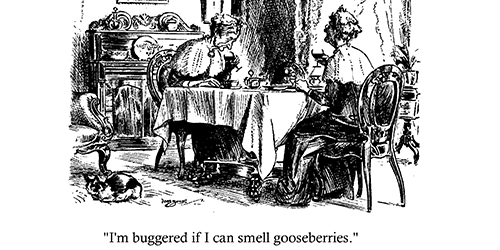 I was challenged by a student at my Wine Certificate Course to explain how wine can taste like fruits, flowers, vegetables and spices. "They're made from grapes, not fruits and flowers" she complained.
Research at Auckland University's wine faculty has identified the compound that makes young Sauvignon Blanc taste like gooseberries. The compound is part of the methoxypyrazine group of chemical compounds that produce odours. And guess what … it's the same chemical compound that makes gooseberries taste like gooseberries. The difference between gooseberries and young Sauvignon Blanc is that gooseberries only taste of gooseberry while young Sauvignon Blanc can have many different flavours – including gooseberry.
The same research on Sauvignon Blanc also identified the aroma compound that makes old Sauvignon Blanc taste of canned asparagus. Once again, it's the same compound that gives canned asparagus its distinctive taste.
There are a number of wine aromas that I believe follow the same principle. I'm sure that the compound that makes Gewürztraminer taste like rose petals or gives Riesling its distinctive lime character are two good examples.
Others are a "best guess"