To wine show or not to wine show?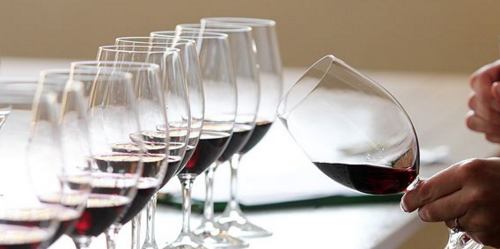 The 'provenance' classes are the best thing to happen in the wine show system for many years. This is where wineries can enter three spaced vintages of the one wine to demonstrate aging ability and consistency of style. This was started at Royal Adelaide with the Gramp, Hardy, Hill Smith Prize, and was quickly adopted by many other shows, including regional shows.
I just had to give this email from Julian Castagna – of the eponymous Beechworth vineyard (tastings) – a run, as he has been a vocal wine-show sceptic. Take it away, Julian.
We were discussing the Australian wine show system…glass in hand…and the conversation went something like this:

I said: We don't enter wine shows; it's not what we do.

He said: The Royal Melbourne Wine Awards are introducing a new class this year for vermouth: wouldn't you find it interesting to see what your colleagues thought of your new baby? The Royal Melbourne Wine Awards is probably the premier wine show in Australia, and you should support them when they are being progressive by introducing a new vermouth class. Don't be such an old fuddy-duddy.

I thought: I'm not so old!

He said: Also, you're always telling me that Genesis (the top Castagna shiraz – tastings) is made for ageing, and will happily live in a cool cellar for 20 or 30 years. Why don't you enter it in the Victorian Wine of Provenance class, and let your colleagues have an opinion. There are some good palates in that Melbourne show. Or is everything you've been telling me about Genesis's cellaring potential just hot air?

I said: Mmm…

The above is a condensed version of a conversation I had which led to us entering two wines in this year's Royal Melbourne Wine Awards. We entered the Castagna Classic Dry Vermouth in the vermouth class and Castagna Genesis Syrah in the Victorian Wines of Provenance class – where three wines of the same label spanning at least 10 years would be judged for consistency and excellence. We entered 2012, 2006 and 2002.To my great delight we won a trophy in both classes – which was truly wonderful. So perhaps I need to re-think my wariness of the show system. Two out of two ain't so bad!