Sustainable entries reach a new high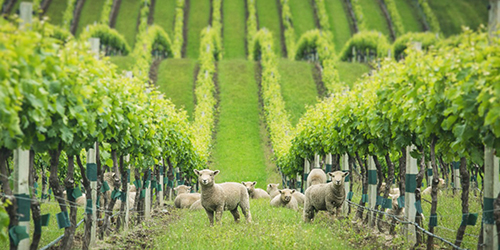 "A record 99.7 percent of all wines entered in this year's Air New Zealand Wine Awards have been sustainably produced," advised a press release from NZ Winegrowers.
"I'm delighted that so many New Zealand wineries have voluntarily embraced the principles of sustainable wine production. It's great to see that so many of our members are committed to delivering world-class wine to consumers in a way that enables our natural environment, the businesses and local communities to thrive," enthused Philip Manson, General Manager of Sustainability for NZ Winegrowers.
To be included in NZ Winegrowers' national and international marketing, promotional and awards events, wines from vintage 2010 and later must have been produced under one of the recognized, independently audited, sustainable programs. The threat of being unable to participate in many promotional initiatives, including entry in the country's most influential wine show, is a powerful inducement to join the club. And it has worked. Participation in Sustainable Winegrowing New Zealand (SWNZ) rose to almost 100% between the launch of the policy and the target date of 2012
The four Air New Zealand Wine Awards entries that weren't sustainably produced were from vintages before 2010. For the record, two were sparkling wines (does "Non-Vintage" qualify as "prior to 2010"?), one was "Other White Varieties" and one was "Other red varieties – Single". Three of the four wines were from Hawke's Bay and one was from grapes grown outside the official ten wine regions.