Hold it or fold it – a vintage dilemma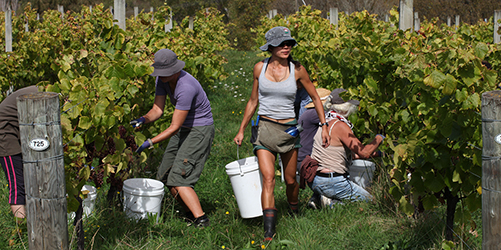 In Bordeaux and Burgundy the prices for top wines are fluid, reflecting the quality of each vintage. I recall buying four of the five First Growth Bordeaux reds from the admittedly average 2002 vintage for $230 a bottle, when in a top vintage they can conceivably fetch seven or eight times that amount.
While living in Los Angeles a little over 30 years ago, I stumbled across a wine store in Santa Monica that sold off-vintage Bordeaux reds at bargain prices. They were mostly bought by out-of-work actors who still wanted to drink the "right" labels even if they were from a challenging year. I bought excellent First Growths from dodgy vintages for less than US$10. Lafite, Latour etc. rarely release bad wines – they've got too much at stake.
When a tough vintage strikes in this country winemakers face a dilemma. Do they make a rigorous selection of grapes and release a reduced amount of their flagship label or do they skip a vintage to preserve brand integrity? Skipping a vintage is also one way of controlling production volume. If you've still got plenty of 2009 why make matters worse by releasing a wine in 2010?
I surveyed 15 flagship wines, asking the brand owners what percentage of vintages had not been produced since the wine was first made. Five producers admitted that they made wine every year, relying on selection and reduced volume to keep the quality high. They were Cloudy Bay Sauvignon Blanc (tastings), Neudorf Moutere Chardonnay (tastings), Kumeu River Mate's Vineyard Chardonnay (tastings), Ata Rangi Pinot Noir (tastings) and Felton Road Block 5 Pinot Noir (tastings).
Church Road "Tom" (tasting) recorded the largest number of no-shows by not releasing the wine in two years out of three. Esk Valley "The Terraces" (tastings) was second, only declaring one in two vintages. Trinity Hill (tastings) notched up third place with a 42% no-show rate. There was a fairly big gap after that down to Sacred Hill Rifleman's Chardonnay (tastings), which hasn't appeared in 18% of vintages since 1995.