Heroic vineyards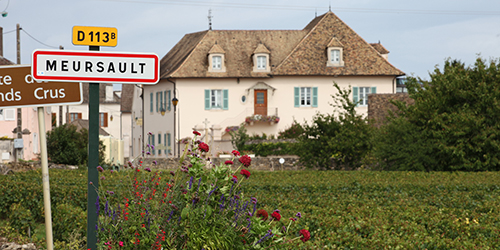 Do you recognise these names – Moutere, Mate's, Rifleman's, Lovat, Larose, Block 5 and The Terraces. No, they're not brands, they are vineyards.
After identifying 15 iconic New Zealand wines, I contacted each of the producers and asked them (among other things) whether they produced their most iconic wine from a single vineyard. 10 out of 15 said "yes". Bell Hill Pinot Noir (tastings) and Chardonnay (tastings), Craggy Range Le Sol Syrah (tastings) and Destiny Bay Magna Praemia (tastings) are single vineyard wines but do not carry the vineyard name (although Bell Hill is technically a vineyard). Craggy Range director, Steve Smith, explained that the fruit for Le Sol comes from the same section of the Block 14 Syrah vineyard every year. "The French would describe that parcel within a vineyard as "Lieux-dits" (although to qualify for "Lieux-dits" status, the parcel would need to have its own clear boundary). The same applies to Bell Hill and possibly to Destiny Bay.
The five wines that rely on fruit from two or more vineyards are Cloudy Bay Sauvignon Blanc (tastings), Te Mata Coleraine (tastings), Ata Rangi Pinot Noir (tastings), Trinity Hill Homage (tastings) and Church Road Tom (tasting). All distinguished labels that do not appear to have compromised quality or identity as a result.
I believe that the growing recognition of distinguished vineyard sites in this country is a strong trend that is swivelling the spotlight away from the winemaker and toward vineyard site. That has to be a good thing.
Vineyard sites in, say, Central Otago, are mostly chosen after careful analysis of soil, aspect and climatic data. Steve Smith bravely advanced the theory that property boundaries in this country are more likely to be a reliable indicator of changes in soil type than many of the vineyard boundaries in Burgundy, which are mostly defined by politics.