Wine buying just got friendlier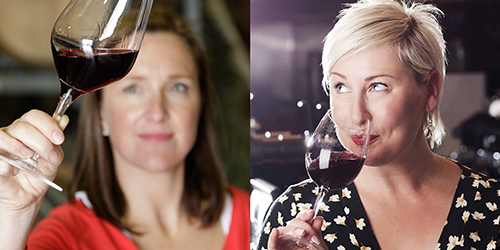 Image: Debbie Sutton (left) and Yvonne Lorkin
Many wine drinkers sooner or later face the dilemma, "do I stick with the trusted brand(s) or should I take a chance on trying something different in the hope that it might be even better"? Change involves risk. That risk can of course be reduced if the chosen wine has been endorsed by a reliable critic or wine show.
Hawke's Bay-based wine critic, Yvonne Lorkin, and wine industry veteran, Debbie Sutton, have just launched a novel website that they hope will take some of the guesswork out of wine buying. WineFriend "uses a simple eight question taste survey that gives insights into a customer's thresholds for sweet, sour, bitterness and intensity of flavour. It then creates a profile which enables it to select wines that are tailored to the individual customer's tastes and deliver them to their door for around the same price as what they currently spend at the supermarket."
The taste profile also allows Chief Tasting Officer (CTO) Yvonne Lorkin to include a 'wild card' wine in every delivery to extend customers' wine tasting experiences. It could be a new variety, style, region or producer that they probably haven't tried before, but all within the framework of their individual taste preferences.
It's an interesting and novel concept.
Check it out on www.winefriend.co.nz