Margan rhymes with bargain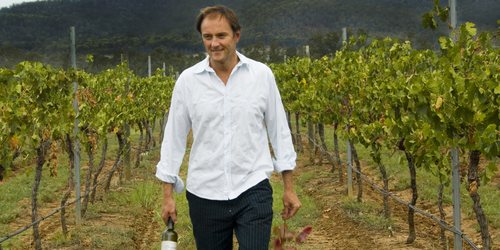 Andrew Margan (pictured) is one of the Hunter Valley's most loyal sons. He's always been a vigorous promoter of the region – and perhaps he learnt this from Murray Tyrrell, his mentor. His father, Frank, ran a restaurant in Cessnock and the family is Hunter through and through.
While other small Hunter wineries have extended their offer – and arguably diluted their regional message – by augmenting their Hunter offer with wine from other regions, Margan (tastings) has by and large remained true to the Hunter. There was a period when he was making a second range of wines from other NSW regions, but that's ancient history now.
The Hunter's strengths are semillon and shiraz, and while Margan certainly knows about great Hunter semillon, he has pragmatically produced a softer, more up-front style of semillon to appeal to the drink-now market. Indeed, his shiraz has been a softer, easygoing style as well, never flirting with too much oak, alcohol or bigness. But I sense that in recent years there is a growing seriousness about Margan's current-release wines. The semillons are finer and tighter and more ageworthy, without losing their early appeal, and the shirazes have a tad more intensity and impact. Concurrently, the packaging has been smartened up and the latest tweaks have resulted in a label that looks terrific.
I was blown away by Margan's newly released 2014 shiraz (tasting). This is a $25 wine that will live for 20 or 30 years. While still holding a modest 13.5% alcohol, it packs a wallop. There seems to be more intensity, more concentration than usual, without any loss of elegance or approachability. The wine has power and charisma and is very regional in character.
In a wine market which often seems to have lost its reason with regard to pricing – especially of top, cellarworthy reds – this is one to buy by the case. You can drink it now and at any time for at least the next 20 to 30 years. It's a Margan bargain.