Bangkok, where an empty glass is OK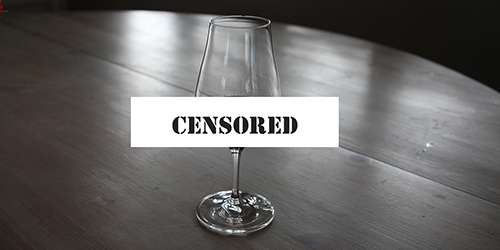 While running wine seminars in Bangkok, I was asked to pose for a photo. Grabbing a glass of red wine and wearing a fake smile I waited for the photographer to press the shutter. He appeared slightly agitated and, through an interpreter, explained that it was illegal to have my photo taken with a glass of wine.
Being photographed with a glass of wine is in breach of Section 32 of the Alcohol Control Act because the photo of me brandishing a glass of wine could make others want to consume alcoholic beverages. It's hard to imagine that my picture, if it appeared in the local newspaper, would spark a stampede to the nearest off-license, but I'm certainly not prepared to take the risk. I would imagine that a Bangkok slammer would not be a pleasant place.
Twenty-four Thai celebrities are currently in trouble after posting photos of themselves with a glass of Chang beer on Facebook. They face a nine-year jail term and/or a fine of up to $20,000 if found guilty of breaching the Act. Two of the celebs have denied being paid to post them photos with a glass of Chang beer. "We were only doing it to help a close friend promote the product" they claimed.