Marlborough's top Pinot producers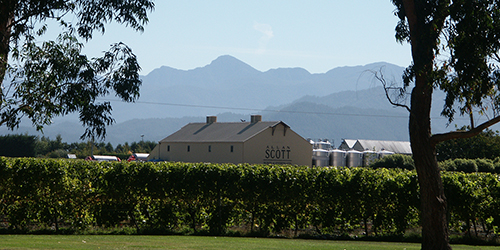 To establish the list of top producers I simply found every Marlborough Pinot Noir from 2012 or later that has scored 95 points or better. It's a bit tough on good producers such as Hans Herzog and Dog Point because I have only tasted one vintage of each. Obviously the more Pinot Noir labels produced the higher a winery is likely to be on my ranking.
Giesen have invested heavily in new vineyards such as Clayvin and Ridge Block to almost overnight become a serious force in premium Pinot production. Fromm and Seresin, in second equal place, are familiar faces when it comes to top Pinot. No surprise to see Villa Maria in fourth place and good to see Saint Clair making a strong showing to demonstrate that they can make more than top Sauvignon Blanc.
Interesting to see five wines from the Clayvin vineyard by three different producers.
Giesen
Fromm
Seresin
Villa Maria
Saint Clair
Cloudy Bay
Auntsfield
Tongue in Groove
ARA
Others