Seoul Food, and the wine to go with it
I'm writing this in Seoul. Shortly I will conduct a tasting of Sauvignon Blanc and Pinot Noir for the local wine trade and wine press. During my short stay here I have enjoyed two evening meals, one at a posh local restaurant and the second at a cheap & cheerful barbecue restaurant full of noisy locals. Those two perspectives have introduced me to a wide range of tasty local dishes.
Korean cuisine is ancient and complex. Spices and sauces, sometimes very hot, are an important part of the mix. Protein is high on the list, particularly pork, beef and fish, but I also enjoyed several tasty vegetable dishes such as Kimchi, a very healthy vegetable soup that relies on fermentation to preserve the vegetables.
Whenever I am asked what to drink with cuisine from a particular Asian country my knee-jerk reaction is "take a lead from the locals". That is not always a reliable guide as I discovered in Seoul.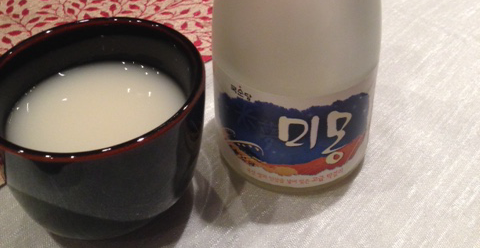 A rice wine called Makgeolli is becoming increasingly popular here. It translates to "farmer liquor" suggesting a peasant beverage that makes toiling in the fields a little easier. During the Korea war production of Makgeolli ceased. Rice was for eating, not drinking. Since then there has been a slow revival. We tried the traditional form of Makgeolli, a moderately sweet, low alcohol (7%), milky wine with fairly neutral flavours. Pleasant enough, but in my view it enhanced the mood rather than the food.
We also tasted a clear, more modern version with a higher alcohol of 13%. Once again very neutral – an accelerated mood enhancer.
I didn't taste Soju, a popular liquor made from distiller rice, wheat or barley. I assume that its main function is to get the party started in a hurry.
It is difficult to choose an appropriate grape wine for such a diverse cuisine, but I wondered how well a glass of chilled Sauvignon Blanc might work with many of the vegetable and white meat dishes I tried, while Pinot Noir is an obvious choice for most of the red meat dishes. I'll test my audience with that theory today and be guided by any response.