Pinot Gris impresses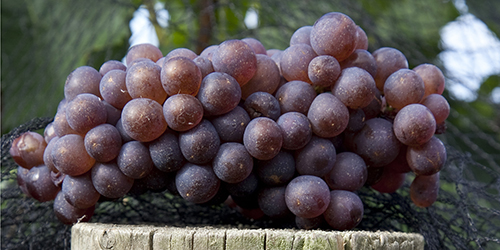 I have an undeserved reputation for not liking Pinot Gris. What I don't like is Pinot Gris that lacks flavour or is cloyingly sweet, as well as wines with grippy, drying tannins. A few years ago a good percentage of local Pinot Gris suffered from those faults. Now, I'm pleased to say, the overall standard of the latest release wines has risen considerably. 
A rise in quality has been assisted by favourable vintage conditions in the last few years, particularly in the North Island. But I believe that greater vine age and an increasingly competitive Pinot Gris market has also played a part. Once it was just a matter of putting "Pinot Gris" on the label and the wine flew out the door. Now that's not the case and winemakers seem to be reducing crop levels and working harder to make better wines.
I recently tasted a broad cross section of New Zealand Pinot Gris styles and was impressed with the intense flavours, balance and appealing textures of the better wines. It was interesting to note that wines generally seemed to be drier than in the past. I assume that style change is responding to consumer demand.
I have previously reviewed my top two wines, Terra Sancta 2014 Pinot Gris (tasting) and Quartz Reef 2014 Bendigo Pinot Gris (tasting), both from Central Otago where good acidity levels can be used to balance the wine rather than relying on tannins.
My next four top picks include a wine from Waitaki and three from Marlborough. They include Ostler 2013 Audrey's Pinot Gris, Waitaki $35 (94 points – tasting), an off-dry wine with appealing chalky mineral characters, together with some appealing brioche and spicy apple lees influence. Brancott Estate 2015 "F" Pinot Gris, Marlborough $33.19 (94 points – tasting) is a little sweeter, with concentrated ripe tree fruit flavours, but the sweetness is nicely balanced by fruity acidity.
Greywacke 2013 Pinot Gris, Marlborough $28 (94 points – tasting) is seamless and silken, with stewed apple and cream flavours plus a moderately drying finish. I particularly liked the dry-ish Framingham 2014 Pinot Gris, Marlborough $25 (94 points – tasting) for its appealing blend of apple and pear fruit flavours and seasoning of subtle anise spice characters.