Wine book review: The Champagne Guide 2016-17 by Tyson Stelzer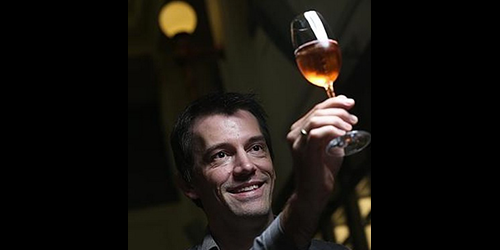 (Tyson Stelzer)
Just in time for Christmas shopping, the new edition of this biennial Champagne guide is coming. Its official release date is November 1, and it contains reviews, profiles and ratings (out of 100) on more than 100 Champagne producers, from the smallest growers to the biggest houses.
The 19 new producers this year include Bruno Paillard (tastings), Diebolt-Vallois, Franck Bonville (tastings), Joseph Perrier (tastings) and Palmer & Co (tastings). Some others, including Pommery (tastings), have been dropped, presumably because the wines weren't tasted.
There are lots of lists. This edition includes lists of the year's best Champagnes under $60, $100, $200 and with no price-limit. The best under $60 list is dominated by blanc de blancs styles: Agrapart (tastings), Diebolt-Vallois and Franck Bonville all get 95 points. There are also lists of the best blanc de blancs, best rosés and best low-dosage Champagnes.
There are several thoughtfully written essays in the front of the book.
These tackle current topics such as minerality, dosage levels (low or no dosage being fashionable), and faults such as corkiness, oxidation and light strike. As well, there are the obligatory chapters on how Champagne is produced, and how it should be served. One of the strongest points Stelzer makes is that Champagne is often served too cold, and 3 degrees Celsius from the fridge is too cold. He quotes Antoine Roland-Billecart of Billecart-Salmon (tastings), who says cellar temperature (10 deg.) is best, and it should never be below 8.
I particularly like Stelzer's take on the growers versus houses debate. He thinks the blinkered preference for one over the other is misguided, and quotes Roederer's Jean-Baptiste Lécaillon as saying it's a stupid, overly simplistic view. Apart from ignoring the obvious quality that can be produced by both houses and growers, to take sides ignores the fact that some growers are more negociants than growers and some houses (such as Roederer – tastings and Bollinger – tastings) are more growers than negociants. There is a blurring of the distinction.
I also like that Stelzer weighs into a few controversies, such as the theory promoted by one international wine writer in particular, that Bollinger is overrated and suffers from serious oxidation problems. Stelzer goes to lengths to explain why this is not his view (nor is it mine, incidentally).
One of the best things about the new edition is an excellent, in-depth analysis of vintages reaching back to 1995.
This is an indispensable book – another great effort from Stelzer – and I recommended it highly.
(The Champagne Guide 2016-17 by Tyson Stelzer – Hardie Grant, hardback, 360 pages, $49.95).