How to make a perfect cup of tea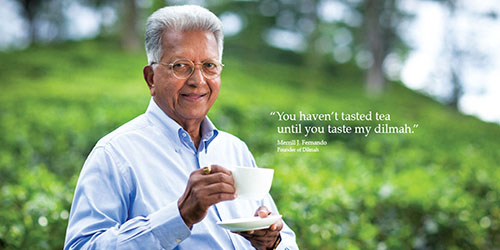 This may seem like an odd topic for a wine blog but most wine drinkers enjoy a cup of tea and, thanks to expert advice, I have revolutionised the quality of my daily cuppa.
I need to thank Merrill Fernando, owner of Dilmah Tea, for teaching me how to do it right. I have known Merrill for many years and usually have lunch or dinner with him when he visits New Zealand. Merrill is quite a wine enthusiast and is particularly keen on Central Otago Pinot Noir.
This is what he advised:
Pour the boiling water into the teapot, stirring immediately with a teaspoon.
Stir again after one minute then again a minute later shortly before you pour the tea into the cup.
If you like weak tea, dilute the poured cup of tea with boiling water (don't pour the extra water in the teapot or serve the tea sooner before it has properly brewed).
It doesn't seem that profound, but since I've been following Merrill's instructions I've been enjoying a better cup of tea.