'Long Walk To Freedom' by Nelson Mandela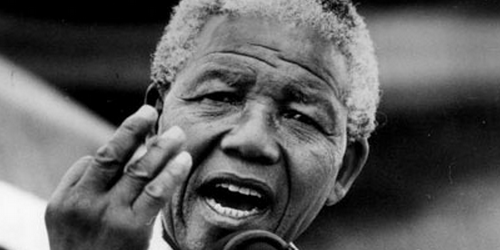 Nelson Mandela's autobiography 'Long Walk To Freedom' (1994; Abacus) is one of the most rewarding books I can remember ever reading. It had been on my bedside stack of 'must read' books for years but I finally got round to it, and I'm glad I did.
The Abacus paperback edition runs to 750 pages, so it's not a quick read. On the contrary, it is utterly absorbing. It took over my life for a period of several weeks, and when I finished it, I felt somewhat bereft!
The book is beautifully written. No doubt Mandela had editors and various helpers, but the man's singular voice rings out from every page. The manuscript is based on his political memoir which was written clandestinely while he was imprisoned on Robben Island in 1974. His copy was confiscated by the prison authorities but due to an amazing resourcefulness of his colleagues, a copy was smuggled out and survived. It was never published, but formed the basis of this book.
Mandela's story begins with his quite primitive upbringing and tribal origins in the Transkei. He was anything but a model student, and had to struggle for his academic achievements, but this makes Mandela's life all the more remarkable.
It is horrifying to read of the indignities forced on the black South Africans during the apartheid era, and to recall that it happened not so long ago – in my lifetime.
The sacrifices Mandela made, the determined fight for freedom in which he never wavered, make inspirational reading. Despite 27 and a half years in jail, and the harshest of treatment, his convictions never faltered. And he never allowed himself to be broken by the system. For all the appalling treatment of Mandela and his African National Congress colleagues, there is not a single word of bitterness or self-pity in this massive book. What a man!
The world desperately needs more heroes like Mandela. And we need to celebrate them and never forget them.