Animal, vegetal or mineral?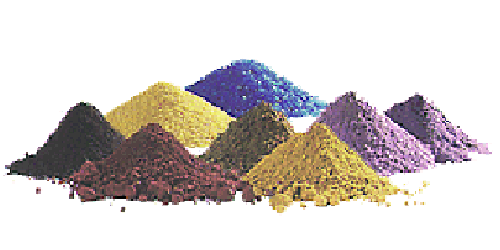 (Image: Mineral piles)
Words used to describe the aroma profile or texture of wine often sound rather fanciful to students attending my wine course for the first time. One pleasingly outspoken student recently took me to task for describing wine aromas in terms of fruit, vegetables, spices and flowers. "Surely it just tastes of grapes" he complained.
Can you taste gooseberry in the young Sauvignon Blanc you are tasting I asked. "Yes, but that's just the power of suggestion. If you said violets I might even find that", was the reply.
I reminded him that recent research into the aroma compounds in young Sauvignon Blanc had identified the compound that made the wine smell of gooseberries. It's part of the methoxypyrazine group of compounds and, guess what, it is the same compound that makes gooseberries smell of gooseberries. The gooseberry character in young Sauvignon is not like gooseberry, it is gooseberry.
Minerality is another commonly used descriptor that is becoming increasingly under fire. I agree that it is often misused like the catch-all "spice" or "floral". Minerality is certainly a valid tasting term in my book.
If you are not sure what minerality tastes like, buy a bottle of Evian water and compare it to filtered or, preferably, distilled water. The difference is a salty mineral character. In fact I like to refine the use of mineral by describing it as salty mineral, wet stone mineral, chalky mineral, flinty mineral, struck match mineral etc.
Minerality is now defined in the latest Oxford Companion to Wine, which states, "Although many tasting terms are metaphorical (there are no blackcurrants in wine made from Cabernet Sauvignon and no oatmeal in a barrel-aged Chardonnay), there is a strong temptation to interpret "mineral" rather more literally, suggesting or presuming that aromas and flavours thus described are derived from the vineyard site and that they are therefore a demonstration of the concept of terroir."
It's entirely possible, of course, that Cabernet Sauvignon, at a certain level of ripeness, does contain the aroma compound that makes blackberries taste like blackberries.