Rosnay wins NSW Landcare Award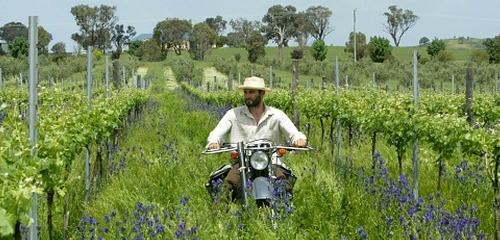 Rosnay Organic, which grows wine-grapes and makes organic wine at Canowindra, has received a NSW Landcare Award for innovation in sustainable farm practices.
Sam Statham (pictured) makes the wines and manages the property which includes a 20 hectare vineyard, olive grove and fig orchard. Sam has posted a detailed story of the Rosnay journey into organics on his website, which makes interesting and inspirational reading. http://rosnay.com.au/rosnay-organic-wins-nsw-landcare-award/
At the head of its regular newsletter, Rosnay includes this literary quote, which is one of my favourites:
"Accept what life offers you and try to drink from every cup. All wines should be tasted; some should only be sipped, but with others, drink the whole bottle." ― Paulo Coelho, Brida.