Sandro Mosele moves on from Kooyong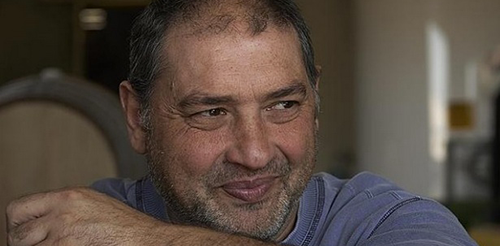 Former Kooyong (tastings) and Port Phillip Estate (tastings) chief winemaker Sandro Mosele (pictured) has joined Mornington Peninsula-based wine importer Euan McKay in a part-time sales role. Mosele left his 11-year winemaking role suddenly in July. For someone who has achieved amazing things with the wines at those properties, his departure was a shock.
He had been a finalist twice in the Gourmet Traveller WINE magazine Winemaker of the Year and had created a portfolio of superb wines under the two brands owned by the Gjergja family, apart from making other people's wines such as the Italian varietals of the Chalmers family. The press release was brief to the point of being dismissive: it announced that Mosele had left to pursue other opportunities and gave him no credit for anything. I gather there were disagreements and possibly personality clashes, but Mosele was in a forward-looking mood when I met him last week in Sydney. Come the 2016 vintage, he will again be making wine on the peninsula, and continues to live there, but was coy about saying more.
Giorgio Gjergja and his family bought Port Phillip Estate in 2000 and Kooyong in 2004. They were also keen to emphasise the positives, announcing that Mosele's deputy Glen Hayley is the new chief winemaker. He has been at Kooyong and Port Philip Estate for six years and has been 'well taught by his predecessor'. The company said Hayley brought international expertise to the role, and had worked for some of the finest producers in Central Otago, the Loire Valley, Mosel and Sonoma, and in Australia he has experience in the Yarra Valley, Barossa Valley and Central Victoria.
Euan McKay Wine Merchant has a fine portfolio of European wines including such producers as Max Ferdinand Richter in the Mosel, a raft of Burgundy producers including Hubert Lignier, Christian Séraphin, Louis Boillot, Michelot and J.J. Confuron (tastings), René Muré in Alsace, Billaud-Simon (tastings) in Chablis, Gilles Barge and Domaine Raspail-Ay in the Rhône Valley.
Over a pizza, we enjoyed a stunning Pouilly-Fuissé 2013 from Domaine Thibert ($54), and a racy aperitif-style Max Ferd. Richter Estate Riesling 2014 ($33). The Thibert was flinty, restrained and quietly complex, a far cry from the blousy chardonnays that are many drinkers' memory of Pouilly-Fuissé.